Ireland is a great nation to explore on foot or by bike, rather than by car. This provides you the time you need to take in and appreciate Ireland's natural beauty. The following is a list of places where you can go bike touring.
Travel to Killarney National Park, Muckross Gardens & Waterfall
Pick up your bikes and head to Killarney National Park for a self-guided cycle trip. On your bike, discover the park's most remote areas and take in its natural beauty. Then visit Muckross Abbey, one of the most important monastic ruins in Killarney National Park, known for its tragic history. Finally, finish your journey at the Torc Waterfall by taking a swim in the chilly water to relieve yourself of your day's exhaustion.
Rent an E-bike to Burren Co Clare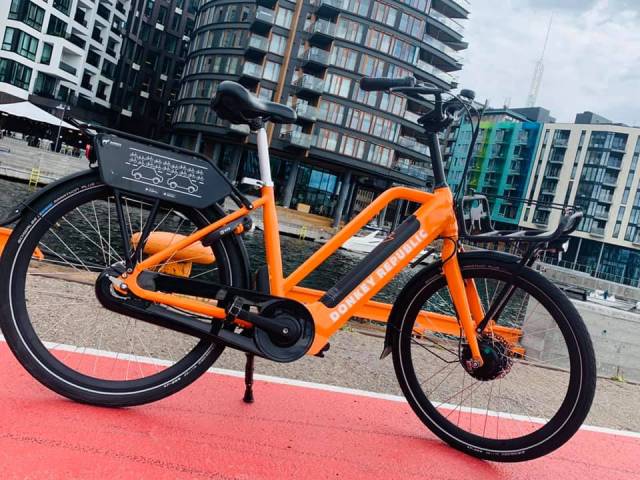 Do you have an interest in history? Rent electric bikes and head off to explore the stunning and historically significant landscapes of The Burren, one of Ireland's most breathtaking destinations. Ride through the steep slopes of the region, chasing the wind. Surrounded by history, you may take it all in without exerting much effort. While traveling, take in the fantastic panoramas of the celestial terrain and many historical sites.
Electric Bike Tour to the Ring of Beara
Cycling Beara Peninsula in southwest Ireland on the extended gorgeous coastline road will leave you thoroughly enchanted. You can ride your bikes at your own pace and quietly soak in the beautiful landscape surrounding the area as you travel on an almost peaceful backroad. If you're exhausted after a long bike ride, you can stop by for some delicious local cuisine.
Explore Donegal Coast
Save the day to cycle along the beautiful Donegal coast at your leisure. Views of cliffs, beaches, rocky areas, and shores are breathtaking. Use your e-bikes to carry you up every mountain with ease. Sliabh Liag has the tallest sea dunes. It's up to you how fast you cycle, but make the most of your experience.
Discover the natural beauty of Great Western Greenway
This self-guided cycling excursion to the Great Western Greenway will take you all day. Cycle this trail from vibrant Westport town anywhere along Wild Atlantic Way path to get away from the daily hectic life. The global Great Western Greenway is a traffic-free bicycling and hiking track that traces the course of Ireland's oldest off-road walking and biking trail.
This bicycling path provides numerous chances to view the stunning scenery and halt at small settlements and historical landmarks along the Wild Atlantic Way. It runs through the most impressive mountains in the west of Ireland and provides panoramic views of numerous islands.
Head to Croagh Patrick if you're looking for some spiritual encouragement. Ireland's sacred missionary hill, with its unique shape towering to the south of Clew Bay, reveals the countless pilgrims who climbed up this mountain.